Having trouble viewing the e-mail below? view online
Ski the World's Finest Slopes in Canada's Banff National Park
If you've never taken the opportunity to visit Banff Lake Louise, this will be THE season to make it happen. Lake Louise Ski Resort opened BIG on November 18th with 5 lifts and 47 runs open on Day One! This past Friday, Sunshine Village Ski Resort drop the ropes on Delirium Dive and other expert terrain that sometimes doesn't open until after the Holidays! Mount Norquay completes the triple play when it opens for the season this Friday, December 2nd! So wax your boards and sharpen your edges because the SkiBig3 resorts of Banff National Park are ready to rip! It's midwinter in early December, and Tours de Sport's knowledgeable team is ready to help you plan the perfect visit to this spectacular crown jewel of the Canadian Rockies.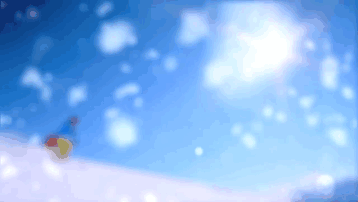 » Discover The Wonder Of Winter In Banff & Lake Louise
Mt. Norquay: Located just 10 minutes from the town of Banff and is widely considered to be Banff's best family ski resort. Skiers and snowboarders will find terrain for all levels, including spectacularly groomed runs and a terrain park. The ski area has the only night skiing in Banff National Park and a tubing park if you are keen to try a fun and exciting way of cruising down the slopes.

» Photo Credit: Tyler Parker / Mt. Norquay
Sunshine Village: Only 20 minutes from the Town of Banff and offers more than 3,300 acres of ski and snowboarding terrain, including the massive 12-acre Rogers Terrain Park. Boasting 100% natural snow from top to bottom, skiers and snowboarders can enjoy incredible panoramic views, excellently groomed runs and powder stashes in the sheltered gullies.

» Photo Credit: Ski Banff Lake Louise Sunshine / Dan Evans
The Lake Louise Ski Area: A quick 45 minutes from the town of Banff, and 5 minutes form the hamlet of Lake Louise. This ski resort spreads over four mountain faces and has views to die for. Warm up with a few groomers on the front side or challenge yourself on the double-black-diamond backside bowls. The unique layout allows families and groups of varying abilities to ski together over 4,500 acres of terrain. Beginner, intermediate, and expert runs are options from the top of nearly every lift.

» Photo Credit: Chris Moseley / Lake Louise Ski Resort
Need some more inspiration?
Banff and Lake Louise have launched a film series entitled 'Sculpted in Time', created by Canadian filmmakers Sherpas Cinema – the series tells stories from the Park's three iconic ski resorts, Sunshine Village, Lake Louise Ski Resort and Mount Norquay. To view these epic videos please click the links below:
The Wiseman - Mt. Norquay - 'The Wise Man' is the emotive story of Eddie Hunter's personal connection with Banff National Park and Mt. Norquay, a mountain he has called home his entire life. Born in 1926, the same year Mt. Norquay was established, Eddie has been skiing Banff's first ski resort for over 80 years. Eddie escorts the viewer through Norquay's past and present, sharing the impact the mountains have had in his life and which he proudly passes onto his children.
The Artist - Sunshine Village - In The Artist, filmed on location at Sunshine Village, we get a glimpse of the incredible energy of the Canadian Rockies and how the colour, light, and texture of the mountains around Sunshine Village inspire skiers and artists alike. The viewer meets local visual artist Dan Hudson as he ruminates on the very mountains that define his lifestyle, and inspires his artistic expression. The film tracks the artist as he shoots skiers and snowboarders on the mountain and then into his studio as nature becomes muse and inspiration flows both ways, translating to canvas.
The Character - The Lake Louise Ski Resort - Filmed by award winning Sherpas Cinema, The Character enables the viewer to examine how your surroundings can shape character. Talented local skier Eric 'Hoji' Hjorleifson guides us through the dramatic landscapes of Lake Louise, and recounts how scenery and environment shape your life and character.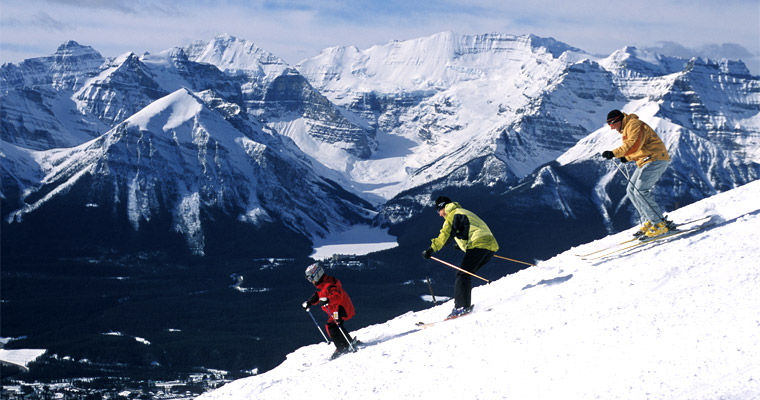 Perfect for families, ideal for friends and romantic for couples; Douglas Fir Resort & Chalets is a non-smoking resort located on peaceful Tunnel Mountain only 4 minutes north of beautiful downtown Banff in the Canadian Rockies!
Valid From: Valid all season.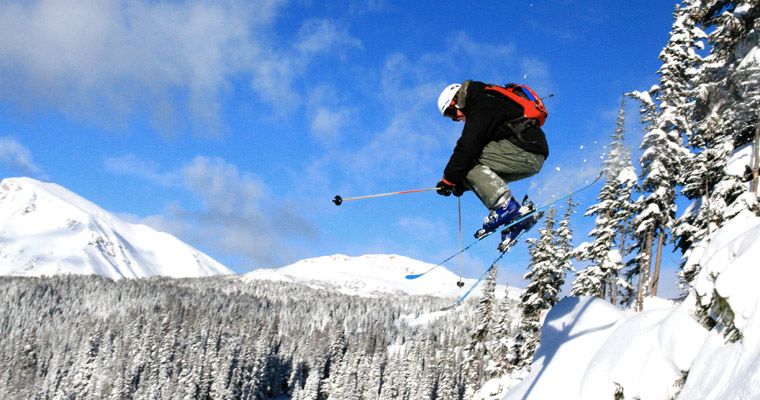 The Brewster Family is proud to honour over a century of western tradition by providing our guests with premier hotel accommodation in the heart of downtownBanff, surrounded by the splendour of the Canadian Rocky Mountains!
Valid From: Valid all season.
To make sure you continue to receive our e-mails optimally and in your inbox (not sent to bulk or junk folders), please add esales@toursdesport.com to your address book or safe sender list.