Your Source For Ski Resort Deals. Ski vacation packages to California. Take advantage of our deals, discounts, the best planning advice, or create your own ski / snowboard package.

Click to view Hot Deals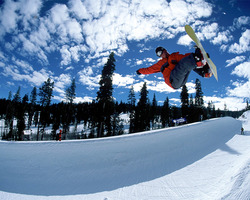 Across the 3,000-acre downhill terrain of the year-round accessible Northstar Mountain resort awaits a multitude of wonders that makes it a powerful family magnet. Located near the North Shore of Lake Tahoe, you can easily get up to the highland resort with their 11 lifts and 8 express lifts. Just a few years back, Northstar debuted with the newly-opened Village at Northstar which featured restaurants, jewelry shops, art galleries, different shop varieties, luxury condominiums and to top it all, a 9,000-square-foot skating rink that fits well against this snow-covered resort.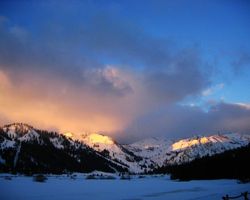 Just imagine the eye-catching beauty of a modest resort that triumphantly emerged as the host of the VIII Winter Olympic Games in 1960. Today, considered the birthplace of the American Extreme Skiing Movement, Squaw Valley proudly carries the winning charm as a world-class destination resort with endless recreation and cutting-edge accommodations. A California playground of high-caliber athletes, ranked 9th in North America's Top Resorts by Outside Magazine and has continued garnering the most awards from the biggest names in the industry, making Squaw Valley the crown jewel of California skiing and snowboarding. Blessed with the most snow each season, it has six powerful Sierra peaks carved over 4,000 acres served by 30 lifts. Amateurs as well as extreme skiers are sure to have a great day on the slopes for the perfect combination of well-groomed beginner trails to extraordinary steeps, terrifying chutes and amazing rock forms. Come and find out why Placer County Surveyor, Thomas A. Young commented "Squaw Valley is the most beautiful valley the eye of man has ever beheld."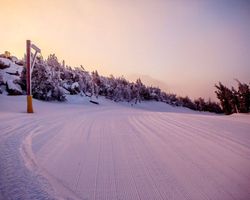 Want to be in a place as high as heaven? Then come to Heavenly! Choose your way up, from either 200 miles off northeast of San Francisco, California or 58 miles southwest of Reno, Nevada. An epic mountain that has everything, from the most sun shines to the most unforgettable times, Heavenly supplies it all! Sprawling in 4,800 skiable acres, Heavenly is one of North America's largest mountains, California's longest vertical drop at 3,500 feet and Tahoe's highest summit at 10,067 feet. With 30 high-speed lifts moving skiers and riders to 95 wide and dashing trails providing some of the best skiing on the planet. Take your pick, join in a memorable trip to Heavenly Adventure Peak, ride up the mountainside and take a bird's eye view of Lake Tahoe and hit it for some blissful off-mountain breaks!