Tours de Sport was created by skiers and travel professionals with over 40 years of experience. A one-size fits all approach might work well for some things, but we think ski vacations should be tailored to you. Our Ski Travel Specialists help you tailor your vacation to fit your needs and budget. It's important to know that our specialists are life long ski enthusiasts. Their expertise and commitment are fueled by a genuine love of the sport. Count on us for personalized service and accurate, unbiased information. Whether you're traveling with friends or planning a corporate outing, leave the details to us. We'll deliver a high quality ski vacation at a competitive price.
Our agents are available:
Monday - Friday: 9AM - 7PM EST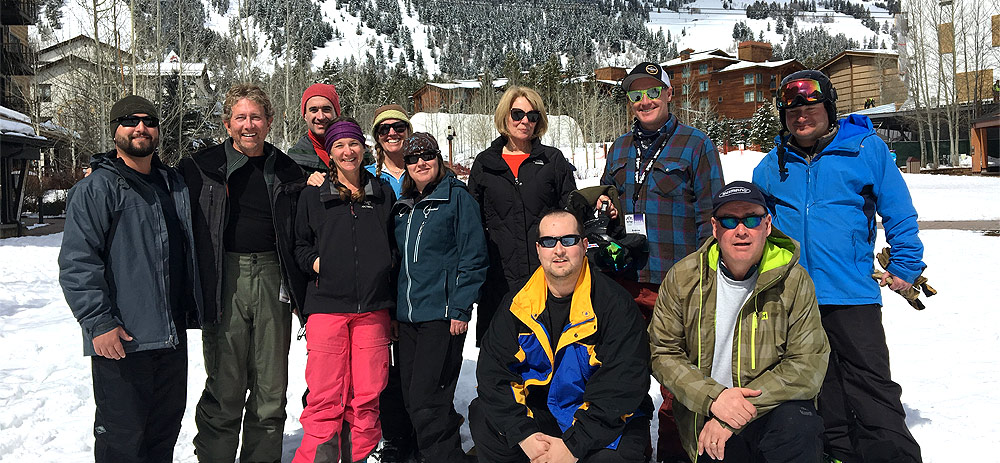 Tours de Sport - Jackson Hole, WY 2016
Pictured (from left to right) Craig Gordon, Ed Holofcener, Michael Boike, Alyssa Davis, Julie Stepniewski, Cindy Keresztes, Jean FitzGerald, Craig Lipinski, Andrew Goldman, Cecil Carver, and Pete Kondak. See below for details!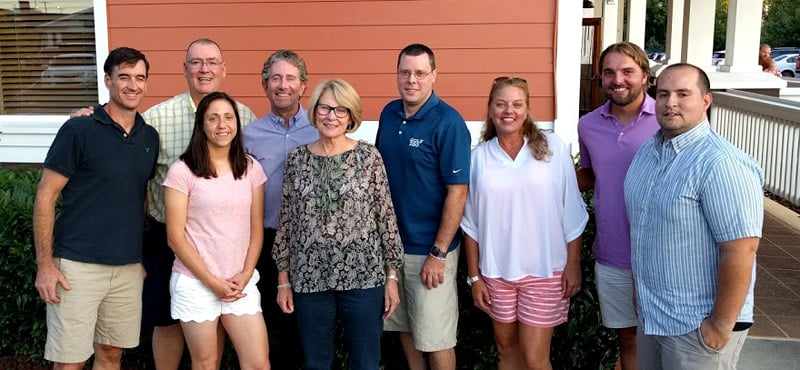 Tours de Sport - August 2016
Pictured: Cecil Carver, Jessica Evanick, Ed Holofcener, Jean Fitzgerald, Chad Orton, and Craig Lipinski. See below for details!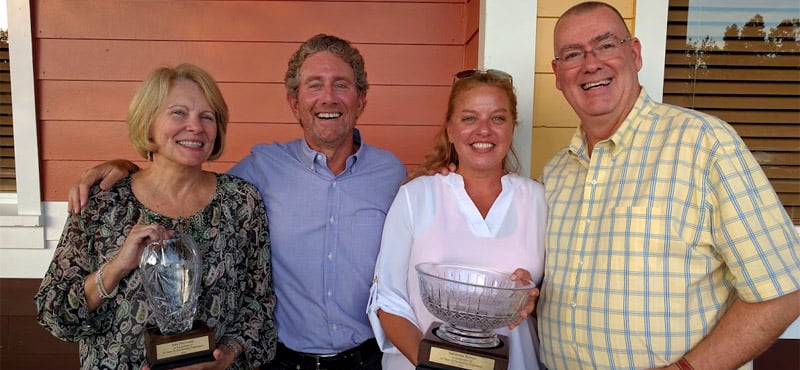 Tours de Sport - August 2016
Pictured: Jean Fitzgerald, Ed Holofcener, and Cecil Carver. See below for details!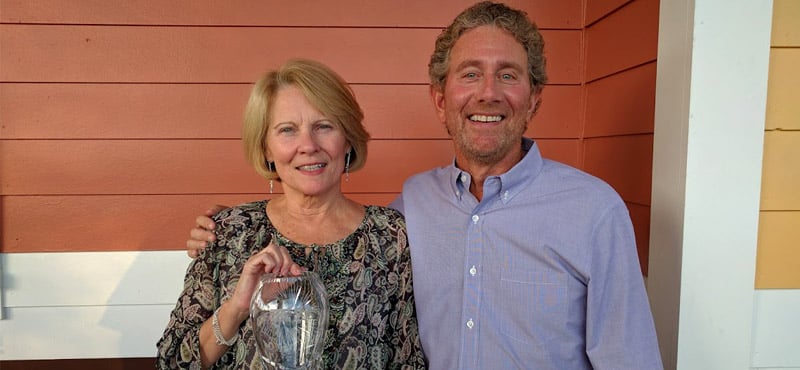 Jean Fitzgerald & Ed Holofcener - August 2016
Pictured: Jean Fitzgerald & Ed Holofcener. See below for details!


Previous
Next
»

Cecil Carver
National Director of Sales
Baltimore Office
A Baltimore native, Cecil has been with SkiTDS since June of 1991, He's see a lot come and go in the industry in that time including the paper lift ticket and rear entry boots. Favorite ski resorts include Killington, Steamboat, Vail and Whistler. He has skied at least one run at most of the major ski resorts in the US and Canada, even Alyeska in Alaska. When there's no snow, Cecil enjoys golf and bass fishing. Recent empty nesters, Cecil and his wife Wendy enjoy traveling the USA, and visiting their kids, Jocelyn in Virginia, and Andrew in California.
»

Michael Boike
Ski Vacation Specialist
Growing up in North Carolina did not offer many opportunities for good skiing, but my first trip to Winter Park Colorado at age 7 hooked me on skiing all the same. While in school at Virginia Tech, I was the president of the ski club, and enjoyed a number of trips up to Vermont each year. After two 'work study' winters in Sugarbush VT, I was sure I would be working in the ski industry.
The logical move after I finished up college was to move out to Boulder, CO. Twenty years later, I still wake up excited to help each client have the best travel experience from start to finish. Having skied all over both the Eastern and Western US, Canada, South America, and most of Europe I have more than likely skied wherever you are planning to head this Winter! My favorite ski area in the world (since 1998) would still be Fernie, BC. Cool, quiet, great powder, and low key.
»

Alyssa Davis
Ski Vacation Specialist
Montana Office
Alyssa Davis is a well traveled Ski Adventure Designer, who has been in the ski industry for over 21 years. Her passion for skiing and travel has led her to every resort SkiTDS offers in addition to many more.
Alyssa believes that experiencing life with family and friends is the key to happiness. She is available to help fulfill your needs and desires with her massive amount of knowledge of our winter destinations.
Outside of trying to ski every month of the year, you can catch Alyssa teaching yoga, running the mountains of Montana, and getting outside with her husband, two teenage girls (send help), and her two dogs.
Alyssa's favorite ski experience (being in the ski industry has its benefits) was getting to ski fresh powder all day in Whistler this past April with Canadian Olympic skier Aleisha Cline.
»

Pete Kondak
Ski Vacation Specialist
Jackson Hole Office
Pete has been a resident of the Rocky Mountains for the past 22 years. After moving to Missoula, Montana for college from New Jersey in 1996 there was no moving back to the East Coast. Pete has worked in the ski travel industry for over 18 years living in various ski towns including Jackson Hole for the past 15 years. He has had the great fortune to visit ski resorts in Europe, South America, New Zealand, and throughout North America. When he is not in the office planning your vacation you can usually find him outside in the mountains or planning his own next international getaway.
»

Andrew Goldman
Ski Vacation Specialist
Vermont Office
Andrew Goldman, a.k.a.. A.G., brings years of on-mountain experience as a result of his 14 years working in sales for Smugglers' Notch Resort.
Originally from Long Island, Andrew graduated from, western N.Y.'s, Alfred University in 1990. With his appreciation and constant need for outdoor activities he settled in Vermont in 1996. The ski industry offered a great opportunity for Andrew to become familiar with several resorts throughout the country and Canada.
Andrew resides with his wife Maria (skier) and two snowboarding daughters in Fairfax, VT. where he remains a firm believer that there's enough mountain for all to peacefully co-exist and shred!
»

Ed Holofcener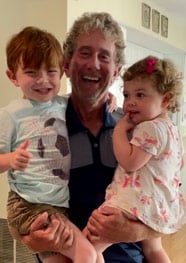 Owner
Baltimore, MD
West Palm Beach, FL
Ed was born and raised in Baltimore, MD. Happily married to his wife Janine for over 38 years (Wow!) We are thrilled that our daughter Ashley and her husband added the newest member to the Holofcener family, our granddaughter Violeta (Vivi), born in 2019. Their son Adam and his wife are proud parents of their grandson Wally, born in 2017. Ed still loves to seek out the powder and goes on at least a couple of ski trips each winter. However, his wife is not really a "cold weather" person so he and his wife are now "snowbirds". They elude the cold weather by spending over half the year in West Palm Beach, FL where he plays lots of golf and pickleball. Ed and his brother Rick own Tours de Sport, which will celebrate its 40th anniversary in 2022. They also own Golf Zoo, the largest golf travel company in North America.
»

Rick Holofcener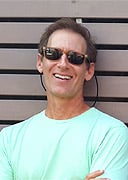 Owner / CEO
Chiang Mai, Thailand Office
Rick, a serial entrepreneur, has started many travel related businesses since 1982 including Tours de Sport, Golf Zoo, EasyRes Technologies, ResLogic, and VAVA Frozen Yogurt. His 25+ years experience operating leisure travel companies coupled with his experience creating reservation systems and online booking engines for the travel industry has helped keep their travel businesses on the cutting edge. Rick is currently living in Chiang Mai, Thailand and enjoys playing golf, skiing, tennis, and kitesurfing as often as possible.
»

Craig Gordon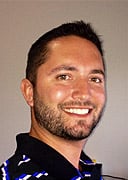 Vice President of Sales & Marketing
Myrtle Beach Office
Craig, a Maryland native, graduated from Coastal Carolina University in South Carolina with a degree in Marketing and Professional Golf Management. He joined SkiTDS's sister company - Golf Zoo in 2005. Having been an avid skier his entire life it was a perfect fit to bring him over to the Ski side.
He and his wife Amber have 2 children - Lyla who is 12 and Connor who is 9. Living in the south the kids have had much more exposure to water-skiing than snow, but after a recent trip to Breckenridge they are hooked!
»

Jean FitzGerald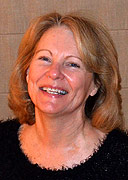 Vice President of Finance & Operations
Baltimore Office
Born and raised in Baltimore, Jean's attempts at skiing revolved around the Annual "Spider" Sabich Memorial Ski Club trek to Seven Springs. That lasted about 4 years and then it was time for a new sport and a new boyfriend. Started with Tours de Sport in 2001 as the Financial and Personnel Manager and she has stayed safely behind her desk ever since.
»

Chad Orton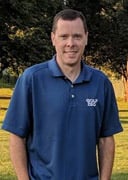 Director of Marketing
Baltimore Office
Chad, a father of 3, has lived most of his life in Upstate NY, so he knows all about winter weather and has shovelled his fair share of snow in his day. After graduating from SUNY Oswego with a degree in Marketing, he moved "south" to the Baltimore area. Not much of a skier, his version of winter fun is sledding with his kids.
»

Craig Lipinski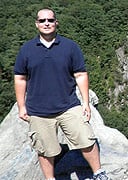 Operations Manager
Baltimore Office
Craig has spent most of his life in the Baltimore area, but currently resides in Hampstead. After graduating from Towson University with a degree in Marketing in 2008, he started at Golf Zoo/Tours de Sport in the operations department where he currently resides as the Operations Manager. He has been fortunate enough this past summer to have 2 holes in one - unfortunately both in mini-golf! In his free time, he also enjoys jamming on his guitar to his favorite music.
»

Jessica Evanick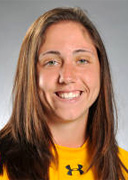 Marketing Specialist
Baltimore Office
Jessica, a New Jersey native, relocated to Baltimore since becoming a Towson University alum in 2014. During her 4 years there she was a student-athlete as a goalkeeper for the women's soccer team. She started with Golf Zoo as an intern and after graduating with a degree in Marketing, she was working full time that summer. In her free time Jessica enjoys sports, watching Netflix, and hiking. She is an avid fan of the New York Yankees, as well as New York Jets.
Contact Us
Email:
Social Networks:
Telephone:
Fax:
Mailing Address:
Call or Text: 410-356-8100 / Toll Free: 888-754-2167
410-356-8199
Tours de Sport, Inc.
Accounting Office: 722 Dulaney Valley Road #205
Towson, MD 21204
Email:
Social Networks:
Telephone:
Fax:
Mailing Address:

Tours de Sport, Inc.
Accounting Office: 722 Dulaney Valley Road #205
Towson, MD 21204